Chinese New Year, also known as the Spring Festival, is the most celebrated festival in Chinese culture. The date of the festival is dictated by the Chinese lunar calendar, and thus can fall anywhere between January 21 and February 20. As China's position in the world shifts, the festival now no longer influences only those that celebrate it, but has an ever larger effect internationally – particularly for those doing business in China or with Chinese companies.
In 2017 Chinese New Year falls on the 28th of January with the official public holiday starting on the 27th of January and ending on the 2nd of February which is published by The State Council of the People's Republic of China. Thus begins the transition from the Year of the Monkey to the Year of the Rooster.
Even though the official public holiday period only lasts a week, the preparations begin in the week leading up to that date. The festival can be a disruptive time of the year and also has significances on doing business. It's imperative to be aware of the effects of what is essentially a nationwide shutdown, particularly with regards to ordering, payment, supply chains and business travel.
The Chinese New Year Festival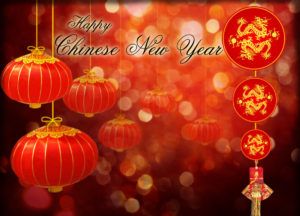 Reunion and togetherness are the main themes of the festival, and most people make the journey back to their hometowns to celebrate with their families. This triggers the world's largest human migration, as hundreds of millions suddenly flood China's roads and public transportation networks. After what can be a long and arduous journey, an effort will be made to clean the house, put up some decorations, and buy new outfits before the New Year celebrations begin.
For people living in tier-1 cities, it can be a difficult time. Daily life suddenly becomes less convenient as most businesses close for several days, or sometimes as long as a week. The celebrations officially culminate on the 15th day, the traditional Lantern Festival. However, normal business has typically been resumed by day 8 – an auspicious number in Chinese culture.
Business Significances of Chinese New Year
It's important to be aware that the effects of Chinese New Year will be felt long before January 28. It goes without saying that you need to ensure you have enough stock to see you through the holiday period, as manufacturers and ports close for days – so don't miss the date for last-orders. Meanwhile, as pre-festival production is increased to fill the 'New Year gap', and pressure on suppliers rises, quality can suffer. Quality issues can then continue after the holiday as high employee turnover means that new workers have to be found and trained to replace those that didn't return – meaning delays are also possible. It's advisable to increase monitoring and communication in the months leading up to, and after, the holiday in order to minimize any potential lapses.
Similar bottlenecks can occur in the shipping or logistics industries, so it is important to ensure that shipments are booked and at port well in advance of the shipment date. Most Chinese port areas will be closed completely or will be operating in a limited capacity, so they are best avoided as much as possible at this time. During this period of the year, most facets of Chinese logistics are faced with a staff shortage as people return home, and thus transporting goods can also become significantly more expensive.
To add to these difficulties, during the weeklong holiday no payments can be processed to and from China. Often the most suitable course of action is to settle all payments before Chinese New Year, to avoid any potential problems with late payment fees. Communicating with suppliers and planning ahead will go a long way to ensuring that effects on cash flow are minimized as far as possible.
Red envelopes
It's not just companies dealing in international trade that have to adjust usual practice to accommodate for the festive period. Any company doing business in China will have to be prepared ready to adopt local practices. At this time of year, red envelopes are often given in the form of a 13th month of salary, with double pay being issued to employees in January as a bonus for Chinese New Year.
Business Travel During Chinese New Year
With regards to business travel during, or around, Chinese New Year, the general advice would be to reconsider. It's not a suitable time to come to the country, and in most cases business travel won't be effective at this time of year. Most businesses are shut, and it's certainly not a period conducive to getting much done.
However, if a visit to China around this time of year is imperative, then be sure to take certain precautions. In particular, ensure that travel and accommodation arrangements are made well in advance. Chinese New Year may offer an opportunity to improve personal relationships with business contacts in China, but it goes without saying that family are the priority at this time.
The business implications of Chinese New Year by no means end on the 8th day of the holiday. While the festival is coming to a close, it often takes two weeks for things to fully return to normal again. As the Chinese workforce slowly returns, and some do not, usual practice will gradually be resumed. It's important to aid the resumption of normality by remaining aware of the significances that Chinese New Year may have on business.
In conclusion, being prepared for Chinese New Year from a business perspective will go a long way to avoiding any significant problems. This time of year in China may not be wholly convenient, but handling the problems and opportunities that the festival brings in the right way can set your company apart from the rest.