YOUR CONTRIBUTION TO WORLD PEACE

Sep 12 to Sep 22, 2019
"PEACE IS A CONSCIOUS STATE" – WORLD PEACE FESTIVAL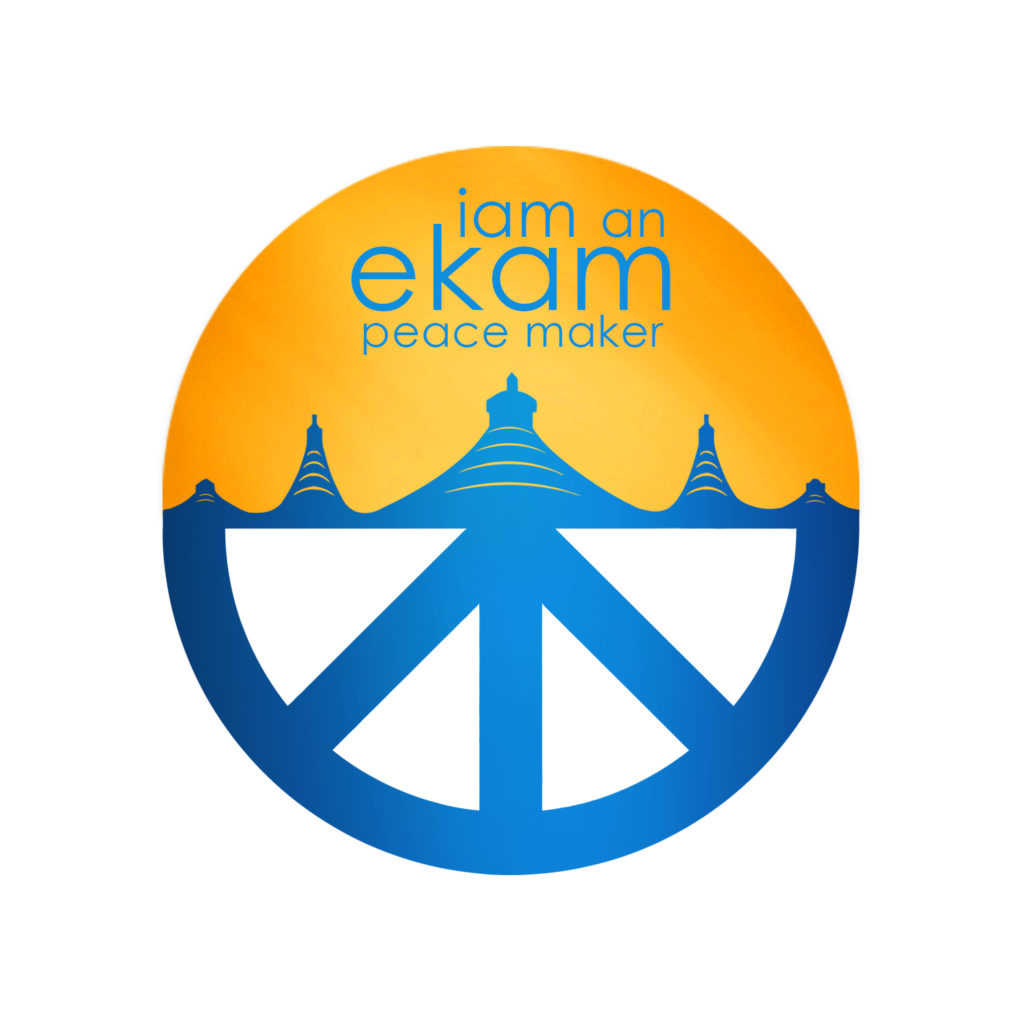 Our journey to become a peacemaker begins with ourselves. Are we living our lives in a state of peace – peace with ourselves, peace with our families, peace with the world of which we are a part?
As a Peacemaker, we would undergo a magical transformation in consciousness in our connection to ourselves, our relationships and the world around us. O&O Academy would make this transformation possible for every peacemaker by nurturing them through the weekly online sessions.
A peacemaker also grows in consciousness by offering peace blessings to as many people as he/she can, touching and transforming their lives.
Peace Energy Points are gatherings of minimum of 23 people or more that create powerful fields that can have a ripple effect, potentially propelling humanity into a beautiful state of peace. The peace energy points would be in resonance with the power of Ekam and the cumulative impact would result in participants experiencing transcendental states of consciousness.
Last year Grace Guo held a Peace Energy Point in Amsterdam with two peacemakers, which created powerful peace field which has impacted many people's life. One of Grace's customers told her during his Chinese trip something happened to his state because he felt very calm and peaceful during the design project which had some challenges. He felt it was amazing that he could stay so peaceful.
…
KNOW OUR COMMUNITY
Ekam World Peacemaker is a global force of people with a vision to create a new world. We believe only a transformed individual living in a new consciousness can connect with another and contribute to the well-being of the larger whole.
You could be an instrument of peace in a world that is torn apart by conflict and misery. A peaceful individual creates a peaceful world. Ekam World Peace Festival offers you a huge opportunity of being a 'Peacemaker' by impacting the lives of people around you and contributing to the transformation of world consciousness. Every Peacemaker has a possibility to create a Peace Energy Point where a minimum of 23 people gather together to meditate for world peace.
Be A Peacemaker
Go ahead and register yourself for this incredible opportunity of Becoming An Ekam Peacemaker.
https://www.ekamworldpeacefestival.com/
Join Peace Energy Point – created by Grace
Grace set up Online Meditation to prepare you daily practice (morning or evening 22 minutes) for your peace journey. Join the group today.
https://forms.gle/mvChUHD88UhxPdtVA